Hello everyone,
It's been a wild year. We wanted to end the year with a pretty basic summary of the nonsense that this entire year has been. It begins with a simple joke, and winds up spiralling into utter chaos.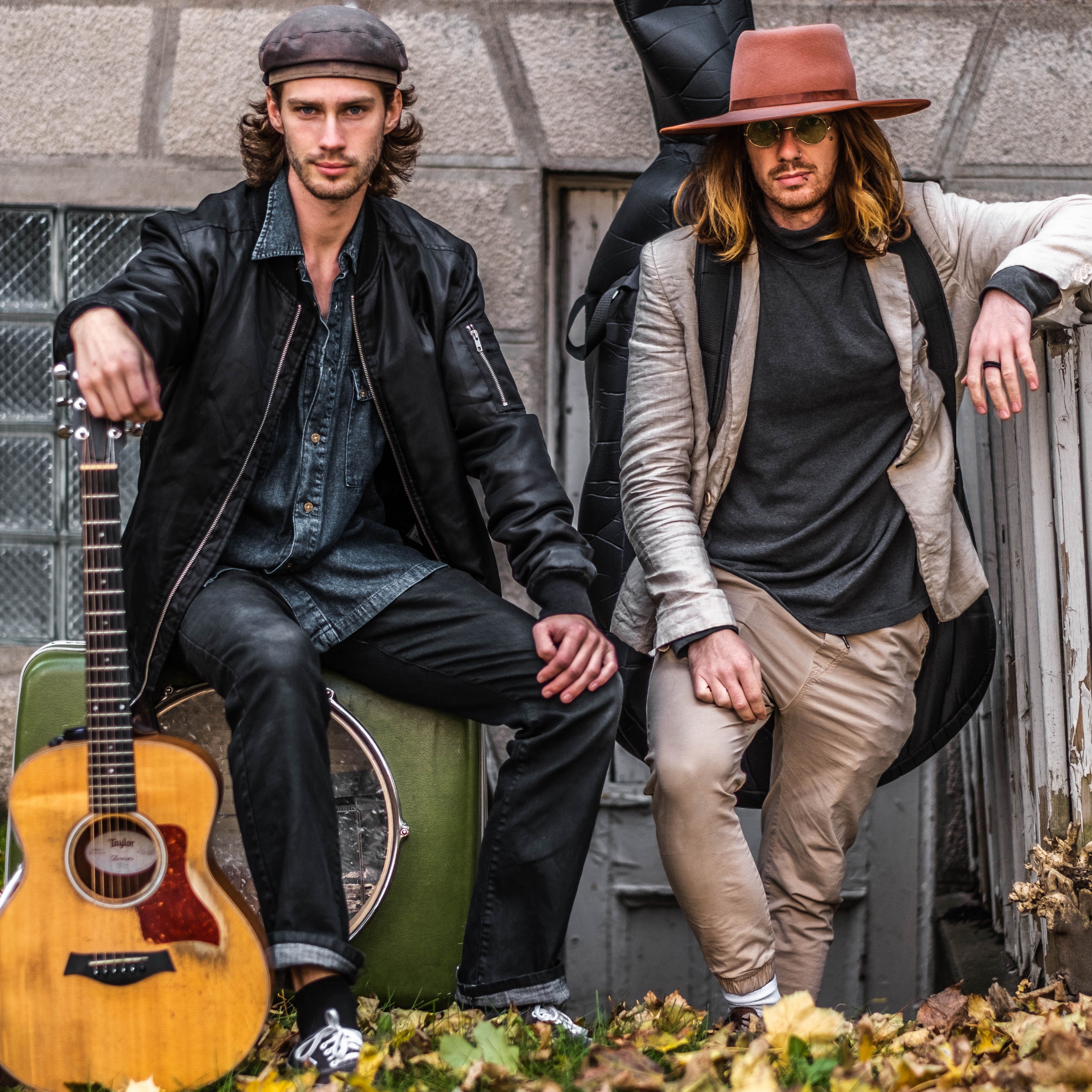 One year ago, Ixc (Wylde) called up Jay (Walker) and said "Hey there buddy, I'm moving into your van with you. Wanna make a feature length film?" Jay, having no inhibitions, nodded, laughed, and said yes. The two of us still don't know why we decided to make a movie, but we sure did it. Well, we started things off with a kickstarter and raised a shocking twelve thousand dollars from the kindness of people's hearts (We're so, so thankful for this.) and then we immediately absconded with the cash.
After conning ninety people out of twelve thousand dollars, we discussed what we would do with the cash. We decided that making the film was probably the appropriate use of the money, since that was what we said we would do. The con was a huge success! We had the money to purchase the equipment and the money to buy gas to travel across the country. We plotted the film out, and embarked to Tofino to begin filming it. Tofino was a bit of a mess, mostly because we were poor, but the film began in earnest. During all this, we recorded and EP and four singles, and started actively releasing them for the public to hear. The music suddenly had people listening, and that was a bit strange. We also made fun of Saskatchewan (no offense), and that made some people listen to our music. We were excited to make thirty five cents from streaming, since we had run out of money from the kickstarter by then. So, we continued filming the movie, and we busked in order to make more money. We had to eat food somehow.
It was around then, after four or five months on the road where we wound up in Toronto. One half of the band loved Toronto, the other half found it to be pretty enjoyable. We got trapped in High park for more than two months because filming the movie got stalled and there was nothing to be done about it. So, the two of us played music for two or three hours live every day, and wound up writing almost our entire album, which is due to release in February 2022 (Available to pre order as of writing!). We continued out east after our long stay in the great city of Toronto, and meanwhile released a photozine to everyone who had interest in homelessness and what it meant to be a vagrant! It was a wild, wild time of life. We continued out east, and wound up on the coast, where we finally finished filming the movie, and had a wonderful time meeting the lovely eastern Canadians who live there. Then, reserving ourselves to finding a squat for the winter, we moved to Montreal, where we're creating a shocking amount of art. We recorded our album, and have a patreon. We have some ideas for the near future, and we're excited to share them with the world. But for now, we're figuring out life with Covid. We hope you'll join us in 2022 for more chaotic Vagrancy™!
Walker & Wylde